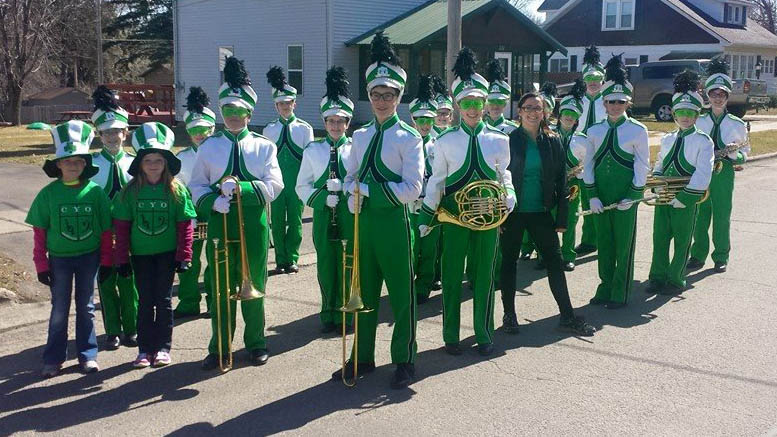 CYO performing at the New London St. Patrick's day parade
All over Southeast Wisconsin... And beyond!
Check out where we've been!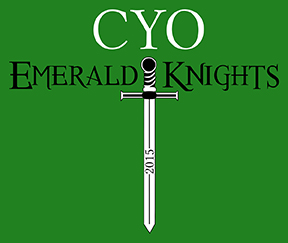 Our history
Where we came from, and what makes us so great.
Read about it!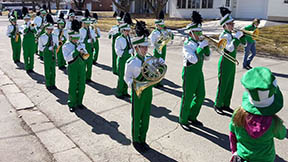 Be a part of the 2015-2016 CYO Emerald Knights!
Come join us in the longest running, non-school affiliated, youth band in Kenosha- The last remaining CYO in the country!
Register today!
Our Mission
The C.Y.O. Emerald Knights Band and Guard of Kenosha strives to foster the individual growth of its members creatively, socially, and spiritually through music education and quality performances.
A message from the director- Kate!
I want to congratulate all summer band musicians on a wonderfully productive summer! It has been a pleasure working with everyone, and I am pleased to announce I will be returning for the 2015/2016 school year! These young musicians have inspired me, and I hope I have done the same for them. The marching band did an incredible job performing at Cedar Point, The Rock and Roll History Museum, and at a Veterans home! If you'd like to join us next year, we would love to have you! Thanks for all the support from the CYO families, I can not wait until the next school year starts!
Check out our promo video!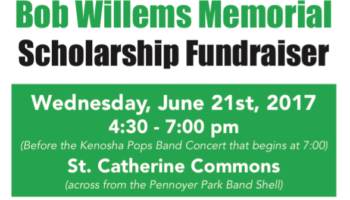 Hot Beef Fundraiser!
Our Hot Beef fundraiser is coming up! Check out the flyer!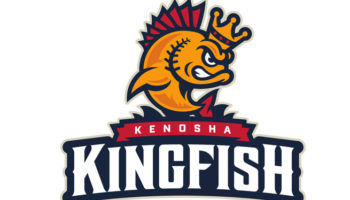 CYO + KINGFISH!
We will be playing the Star Spangled banner and a preshow performance at the Kenosha Kingfish Game! COME CHECK US OUT! This is a stand still performance, where students will be able to use stands and their music! We will be doing a Pre-Show, and then stay for the game together (staying is not…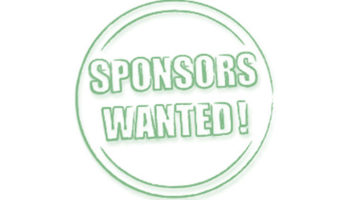 Last call for 2017 sponsors!
SPONSORS NEEDED!! The deadline is tomorrow- June 9th! We are looking for sponsors for our 2017 Marching Band season. You have the opportunity to reach thousands of people at parades all over Southeast Wisconsin by placing your business name on the back of our T-shirts. For $100 you will get a medium font size, and for $200…
Contact Us!
Catholic Youth Organization 2401 69th Street Kenosha, WI 53143
CYOmusic@gmail.com
262-656-1610